A la Carte
Enjoy the deliciousness of the ingredients in our hearty meals.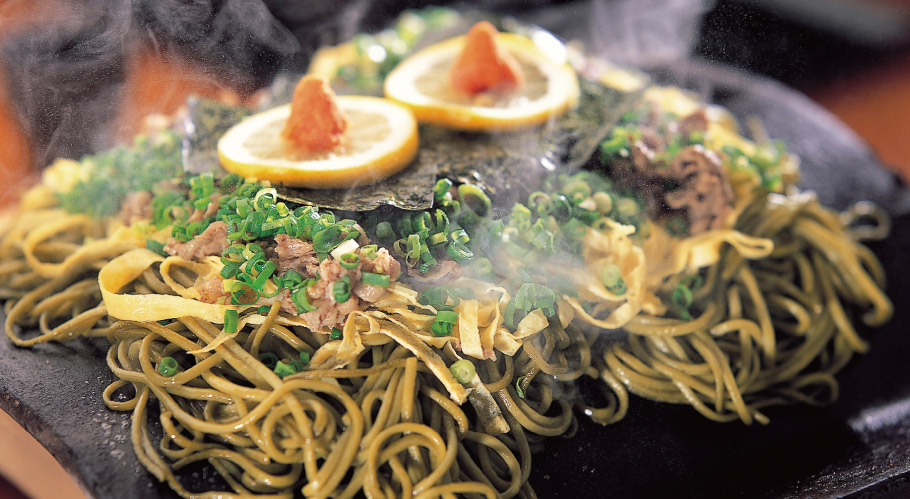 Originator Kawara Soba
The famous Kawara Soba has beef, thinly sliced fried egg, seaweed, grated daikon and chili, with a slice of lemon on top of the delicate but delicious green tea soba.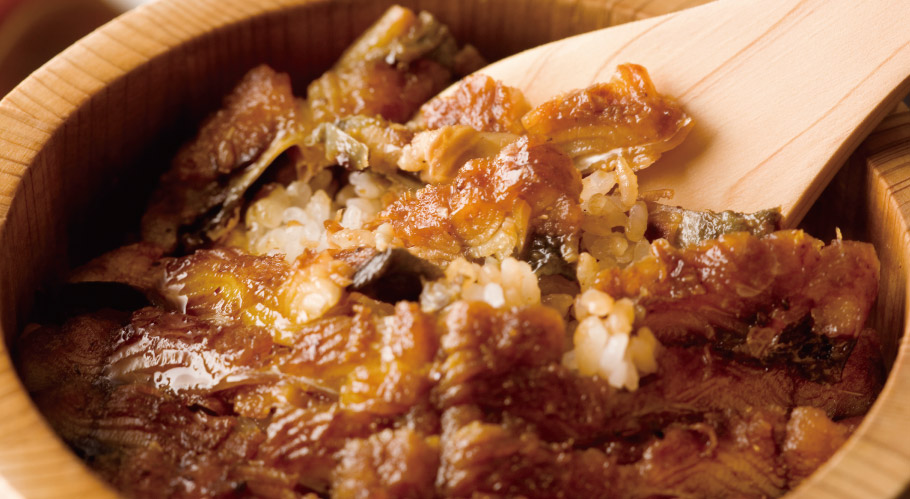 Unameshi (Eel rice)
Another Takase specialty, Unameshi, is as famous as Kawara Soba. Please enjoy the savory and delicious Japanese eel gently grilled with a superb sauce.
Tempura platter

1144yen (including tax)

Fugu skin

561yen (including tax)

*Served in our Honkan, Higashikan, Minamikan, and Mojiko restaurants.

Shirako tofu

506yen (including tax)

Deep-fried shirako tofu with dashi

594yen (including tax)

Tempura and rice with dashi

792yen (including tax)

Sea bream and rice with dashi

935yen(including tax)